Alexey Makarkin: protests in Kazakhstan have exposed the vulnerability of the authorities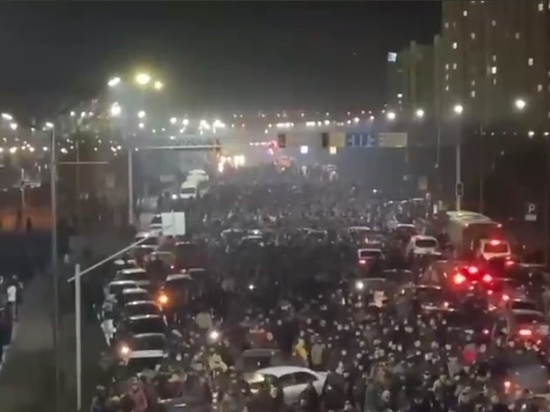 Photo source: video screen.
The growing protests of the residents of Kazakhstan against the rise in gas prices have shown the vulnerability of the local model of power transit. But so far, no influential players can be seen behind the protests. Although disagreements in intra-elite relations usually become the source of government weakness.
"The trigger was the rapid rise in prices for liquefied gas, but the main reason is the general social stratification, the dissatisfaction of many Kazakhstanis with socio-economic policies, which they consider unfair," – wrote the expert.
After his resignation, Nursultan Nazarbayev retained some official powers, but they are gradually shifting to Kasym-Zhomart Tokayev. But people still believe that power is still in Nazarbayev's hands. Parliament has always been he is loyal to him, and the current Prime Minister Askar Mamin was appointed under the previous president.
"Through the Samruk-Kazyna Fund, Nazarbayev continues to control the" commanding heights "in the economy. Finally, he retains his main official resource – the leadership of the Security Council, that is, the security forces, "Makarkin explained.
Nazarbayev still officially bears the title of Leader nation. "It is to him that the residents of Kazakhstan turn when they chant" Shal, ket "(" Old man, go away! ").
Mass clashes of protesters with security officials in many cities of Kazakhstan were caught on video. some demonstrators are carried off the streets in their arms.