Blinken in a conversation with Lavrov threatened Russia with new sanctions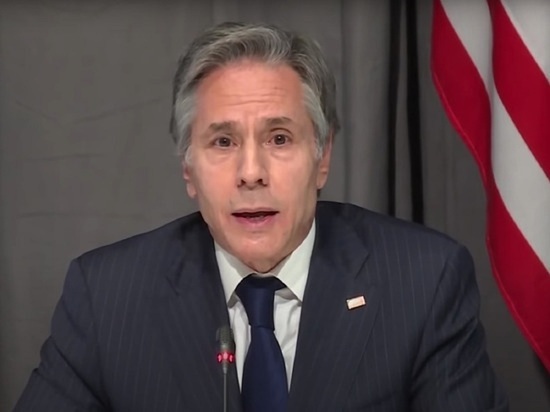 Photo: Video frame
Telephone talks took place between Russian Foreign Minister Sergei Lavrov and US Secretary of State Anthony Blinken. This was their first face-to-face conversation since February 24, 2022.
The State Department press service reports that the parties discussed the exchange of Paul Whelan and Brittney Griner, as well as the export of Ukrainian grain from the Black Sea ports. In addition, Blinken threatened Russia with new sanctions if new "Ukrainian territories" become part of it.
Earlier, Lavrov said that a telephone conversation with Blinken should take place when he himself would be "in his office" . However, he added that it is unlikely that the call will take place on Friday.
Prior to this, US State Department spokesman Ned Price said that Washington requested a conversation between Blinken and Lavrov. Moscow confirmed receipt of the request.
Meanwhile, the DPR began to create a commission to prepare for a referendum on joining the Russian Federation. There, the plebiscite procedure will take place simultaneously with the LPR.
In addition, Vladimir Rogov, a member of the main council of the administration of the Zaporozhye region, said that according to preliminary data, a referendum on the status of the region could be held in the first half of September. He clarified that it is quite possible that the referenda in Zaporozhye and Kherson regions will be held simultaneously, on the same day.