Kazakhstan releases musician suspected of terrorism from Kyrgyzstan
A jazz musician from Kyrgyzstan Vikram Ruzakhunov, who was detained on suspicion of terrorism, was released from custody. The Kazakh media published a video of the interrogation, where the musician said that he was paid for participating in the protests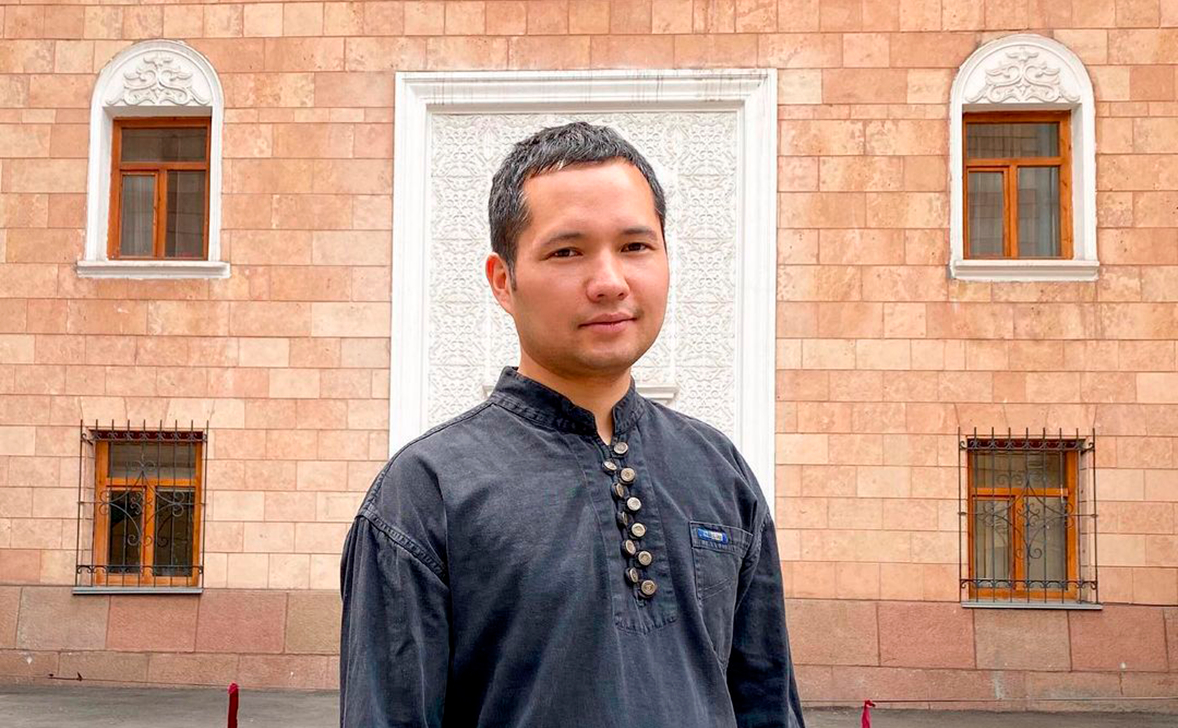 Vikram Ruzakhunov
Kyrgyz jazz musician Vikram Ruzakhunov, who was detained in Kazakhstan on suspicion of involvement in terrorism, was released, Sputnik reports Kyrgyzstan '' with reference to the State Committee for National Security of Kyrgyzstan.
The source of the portal vb.kg, as well as a source of TASS in the power structures of Kyrgyzstan, specified that Ruzakhunov was being taken to Bishkek.
The arrest of the musician became known on January 9. The Kazakh media, in particular the state TV channel Qazaqstan, published a video of the interrogation in which the man claims to have flown in from Kyrgyzstan to participate in the rally. For this he was promised 90 thousand tenge & mdash; 15.2 thousand rubles The man said he was unemployed and agreed. On January 2, he arrived in Almaty, where he was taken to an apartment in which there were still citizens of Tajikistan and Uzbekistan. After the start of the rally, as the detainee said, he got scared and wanted to go home, but he was detained by the military.
Later, the Qazaqstan TV channel deleted the video with Ruzakhunov on its YouTube channel, Telegram and Facebook, Sputnik Kyrgyzstan noticed.
After Ruzakhunov's arrest, the Kyrgyz Interior Ministry began an investigation. In addition, Kyrgyzstan sent a note of protest to Kazakhstan after the arrest of the musician.
Chairman of the State Committee for National Security of Kyrgyzstan Kamchybek Tashiev said that the detained musician was not a terrorist, and the information from the state TV channels of Kazakhstan was incorrect. He came to the Kazakh embassy in Bishkek, where a rally in support of Ruzakhunov was being held.
Since January 2, protests have been taking place in Kazakhstan against the background of the rise in the cost of motor fuel, which escalated into clashes with security officials and pogroms. The country's leadership believes that behind this are 'terrorist gangs' trained abroad. President Kassym-Jomart Tokayev asked the countries of the Collective Security Treaty Organization (CSTO) for help, they, including Russia, sent peacekeepers to the republic.
Subscribe to VK RBK Receive news faster than anyone