Kurgan official apologized to the mother of a child with diabetes
The Deputy Governor of the Trans-Urals apologized to the mother of a diabetic child who was holding the picket A day earlier, the mother of a diabetic child went to a single picket demanding to allocate funds for the purchase of equipment for monitoring glucose levels. The deputy governor then advised her to look for "other methods" to solve the problem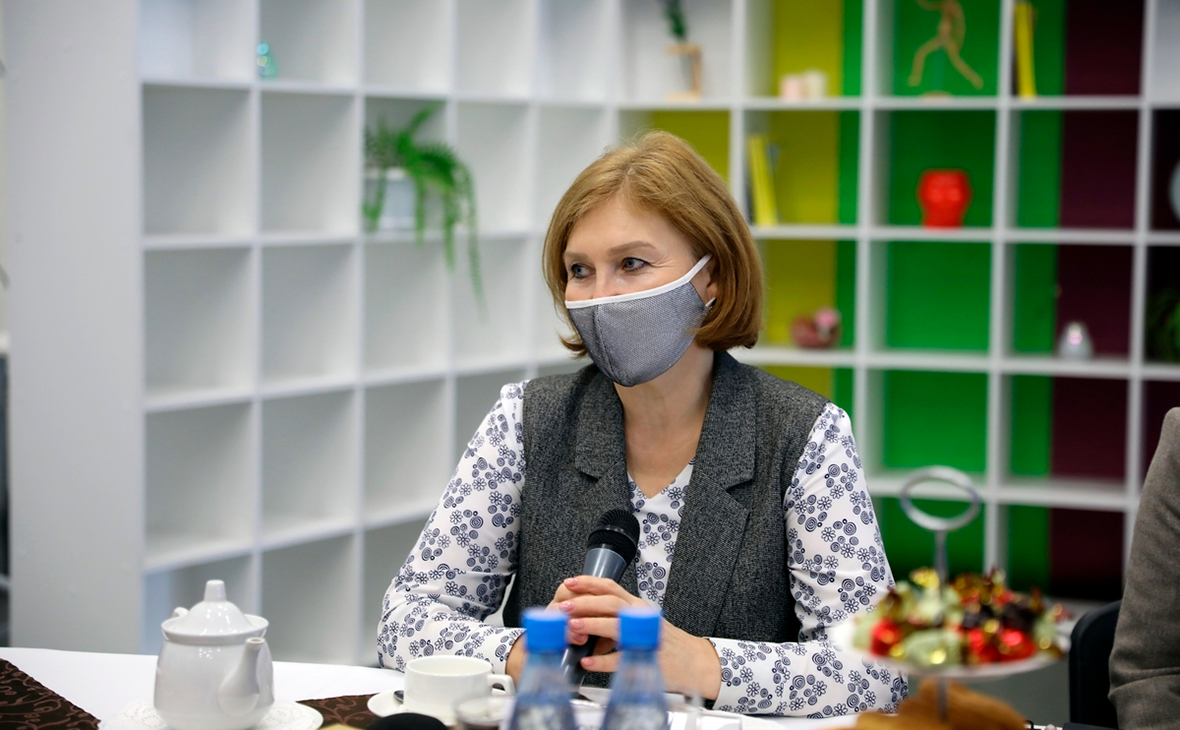 Larisa Kokorina
Deputy Governor of the Kurgan Region Larisa Kokorina apologized to local resident Elena Bukreeva, who went to a single picket because her child with diabetes did not have the necessary continuous monitoring systems. This is reported by the 45.RU edition with reference to the official's statement.
A day earlier, Bukreeva went to a single picket to the knowledge of the regional Ministry of Health with the requirement to allocate funds for the purchase of special equipment for the organization of continuous monitoring of glucose levels. She later stated that during the picket she was " threatened by the police, '' and Deputy Governor Kokorin advised her to pursue her goal with " other methods. ''
" I am also a mother and I understand that she [Boukreeva] wants to improve the conditions for her child. When I talked about " other methods, '' I meant that moms have the opportunity to go directly to the health department and get answers. We are aware of this situation, and the health department is already working in this direction. I am very sorry if my words somehow touched Elena Viktorovna. In no way did I want to offend her, and if my words were understood by her in this way, then I sincerely apologize, '' & mdash; noted Kokorina.
On Kokorina's instructions, employees of the regional health department met with Boukreeva and agreed on a joint meeting of the active members of the diabetic society with representatives of the department and the regional children's hospital.
Single pickets of mothers of diabetic children have been held at administrative buildings in the region since the end of last year. The women demanded that the authorities of the Trans-Urals allocate funds for the purchase of equipment for the organization of continuous monitoring of glucose levels, which would make it possible to avoid daily puncturing of children's fingers.
Kurgan region intend to spend about 40 million rubles. to help needy diabetic children. At the same time, they noted that, despite repeated appeals to the Ministry of Health of Russia, medical products for the study of blood glucose levels by continuous monitoring are not yet included in the list of necessary purchases. " Other options for solving the problem are being considered. In particular, the provision of children from 0 to 4 years old with materials for the system of continuous monitoring of glucose levels is planned by the Circle of Kindness Foundation, & mdash; clarified by the Acting Director of the Regional Department of Health Alexey Sigidaev.
Subscribe to RBC's Instagram Get news faster than anyone