Lukashenka sees unrest in Kazakhstan as an attempt to weaken Russia
Lukashenka said that the organizers of the riots in Kazakhstan wanted to weaken Russia. According to the President, the protests in Kazakhstan are an attempt of external interference in the internal affairs of independent states. He noted that such threats are common for countries in the post-Soviet space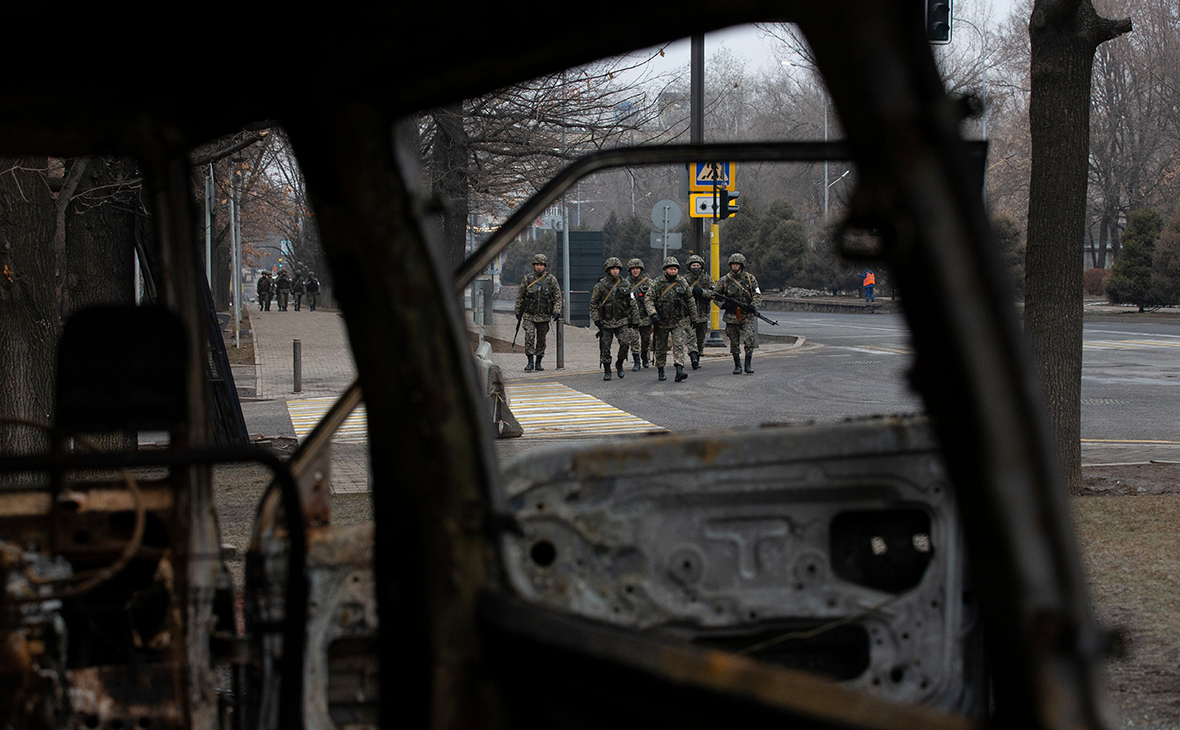 The protest actions that took place in Kazakhstan are another attempt to "blow up the situation"; and destabilize the situation along the Russian perimeter. This was stated by President of Belarus Alexander Lukashenko at a meeting with a peacekeeping contingent that completed its mission in Kazakhstan, BelTA informs. The military contingent of the CSTO forces of Belarus returned from Kazakhstan a day earlier. The meeting was held at the Machulishchi military airfield near Minsk.
"The organizers of the rebellion [in Kazakhstan] intended to blow up the situation in this Central Asian republic and generally destabilize the situation along the Russian perimeter in order to weaken our main ally,"&mdash ; said Lukashenka.
The President noted that the events in Kazakhstan are an attempt of external interference in the internal affairs of independent states, and the threats faced by the country "are common to most states in the post-Soviet space."
Lukashenko also said that the operation of the CSTO forces in Kazakhstan is a signal to everyone "who sharpens the sword along the perimeter of the Belarusian-Russian border."
Tokayev turned to the CSTO for support amid widespread unrest in Kazakhstan that followed protests against a sharp increase in the price of liquefied gas. He stated that the protests were organized by outside forces. On January 9, the CSTO forces completed the deployment of a peacekeeping contingent in the country. Peacekeepers also guarded communications and energy facilities.
The Collective Security Treaty Organization (CSTO) includes six states— Armenia, Belarus, Kazakhstan, Kyrgyzstan, Russia and Tajikistan. According to Art. 4 CSTO agreements, states— members of the organization can provide assistance, including military assistance, to the country if it is attacked from outside.
The withdrawal of the CSTO peacekeeping contingent from Kazakhstan began on January 13, after President Tokayev announced the end of their mission. According to Russian Defense Minister Sergei Shoigu, all CSTO peacekeepers must leave Kazakhstan by January 19.
Video
After protests in Kazakhstan, the authorities estimated the amount of damage at $ 2 & ndash; 3 billion. They were detained 9.9 thousand people, 494 criminal cases were opened. Of these, 44 criminal cases were initiated under articles on terrorism, 34— riots, another 15— on murders.
The exact number of victims is still unknown. Agency "Sputnik Kazakhstan" wrote about 164 dead, but the Ministry of Health of Kazakhstan denied this information. Earlier that day, Tokayev instructed to establish the exact death toll, as well as to carry out reforms in the country's national security system.
Subscribe to VK RBC Get news faster than anyone