Matvienko promised the mobilized benefits for the participants of the special operation
Those called up under the announced partial mobilization will have access to tax and medical benefits, additional professional education, as well as additional pension payments /756637467431394.jpg 673w" media="(max-width: 320px) and (-webkit-min-device-pixel-ratio: 2), (max-width: 320px) and (min-resolution: 192dpi)" >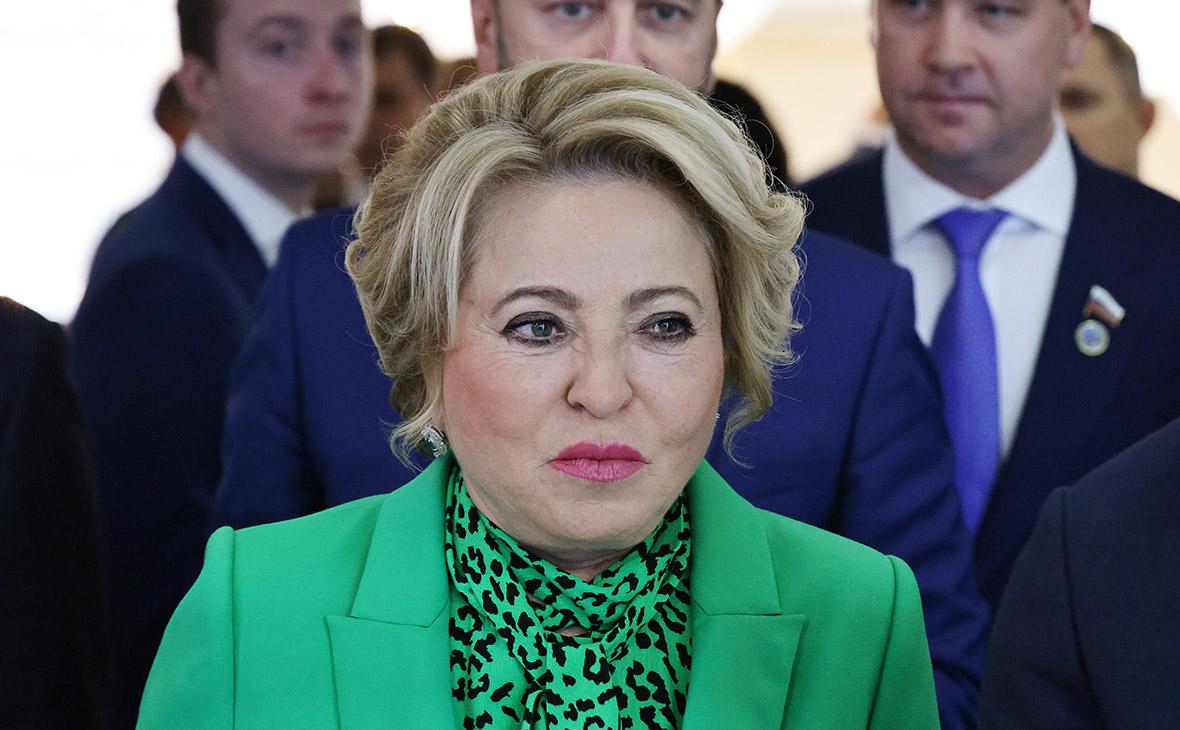 Valentina Matvienko
The authorities will extend the benefits provided for participants in the special operation in Ukraine to those called up as part of the announced partial mobilization. We are talking, among other things, about medical and tax benefits, said Valentina Matviyenko, Chairwoman of the Federation Council. The broadcast of her speech at the opening of the autumn session of the upper chamber was conducted by the channel "Russia 24".
"We will continue to do everything to support those involved in the special operation, as well as their families and friends. They should feel the unconditional care of the state. A number of support measures have already been taken for the participants of the special operation. These are medical and tax benefits, and free additional professional education, a monthly supplement to a pension, and much more. And it is important that all these benefits will also apply to those who will be called up as part of partial mobilization, — Matvienko said.
She also said that amendments are being prepared to provide labor guarantees for participants in the military operation in Ukraine. At the beginning of September, President Vladimir Putin gave the corresponding instruction to the government.
In March, he signed a law granting combat veteran status to participants in the conflict in Ukraine. It gives military personnel the right to receive various measures of social support— tax, transport, housing, land benefits, as well as payment for utilities on special terms. In July, Parliament approved veteran status for civilians participating in the special operation: doctors, civilian personnel of the Armed Forces, repair teams and other specialists.
Putin announced a partial mobilization on September 21, it will begin on the same day. The head of state promised that those who will be called up for mobilization will receive the status, payments and social guarantees of employees under the contract.
Citizens who are in the reserve are subject to call for service as part of mobilization. First of all, those who served in the army, who have a military registration specialty and "relevant experience" will be called up.
Read on RBC Pro Pro How a fighter against corporations became the main rich man in Japan, earning $ 38 billion parents affect the future of children Pro instructions Looking for a fly in the ointment: how to cope with a difficult situation Pro articles Dollar for 120: when to wait for a new reality : how to evict him Instructions
Defense Minister Sergei Shoigu stressed that there is no talk of mobilizing students and conscripts. In total, 300 thousand reservists will be called up & mdash; according to Shoigu, this is a little more than 1% of the total mobilization resource. Before performing combat missions, those called up as part of the mobilization will undergo additional training "taking into account the experience of a special military operation," Putin noted.
Authors Tags Persons
Valentina Matvienko
politician, speaker of the Federation Council
April 7, 1949
Subscribe to Telegram