Moscow forced Erdogan to cancel the operation in northern Syria
Ankara had to curtail preparations for the offensive
During the negotiations between the Russian and Turkish delegations, the issue of Ankara conducting a military operation in northern Syria was raised. However, Moscow refused to approve this move, as a result of which the Turkish military had to curtail preparations for the offensive.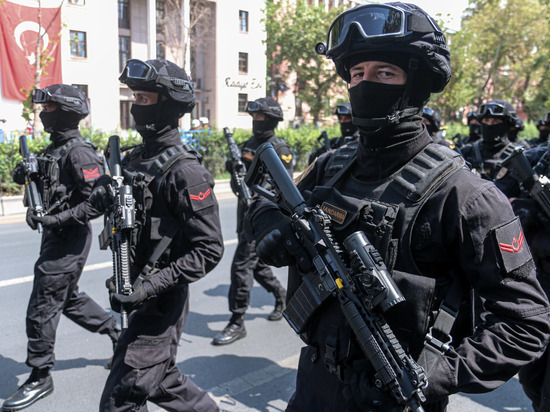 Photo: Global Look Press
According to the Hürriyet newspaper, Turkey planned to conduct an operation in the Ain Issa area on the northern outskirts of the city of Raqqa.
However, Moscow not only opposed Ankara's plans, but also sent additional reinforcements to the area.
It is worth noting that the M4 highway passes in the Ain Issa area, which connects the cities of Hasaka, Raqqa , Deir ez-Zor and Aleppo.
According to the publication, Turkish aircraft launched targeted strikes on Tel Rifat and Manbij, where objects of the Kurdistan Workers' Party could be located. In Turkey, this organization is considered a terrorist organization.
Earlier, on June 1, Turkish President Recep Tayyip Erdogan announced the start of another anti-terrorist operation in northern Syria.