Palaces of Nazarbayevs discovered in Germany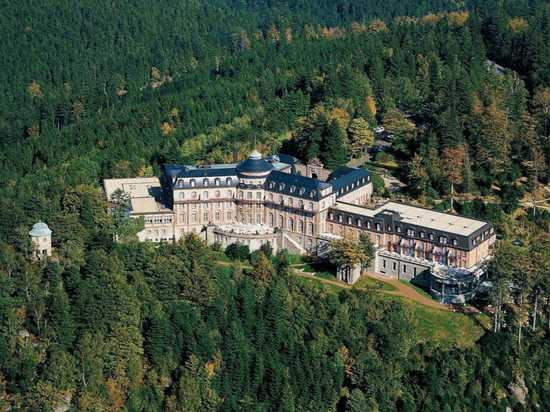 Photo of Bühlerhöhe hotel.
The German media company Deutsche Welle, whose office was closed in Moscow, conducted an investigation, during which it discovered that the daughter and son-in-law of the first president of Kazakhstan, Nursultan Nazarbayev, invested more than one hundred million dollars in the purchase of luxurious palaces in Germany.
The material notes that one of the palaces is the Seelach estate in the elite German resort of Baden-Baden. In the 19th century, this building was the residence of the famous Russian diplomat, Privy Councilor Mikhail Khreptovich. At the same time, the newspaper notes, the aristocrat did not even dream about how the building is furnished now. Frescoes, luxurious chandeliers, ceilings made of precious woods, skillful stucco molding – the interior decoration of the Seelah Palace. And on the territory, the new owners set up a landscaped park with fountains, and under it they equipped a luxurious spa area of ​​a thousand square meters.
In addition to the Zeelach estate, Kazakhs own, as DW found out, three more properties in the region. Among these properties are the historic villa of the famous architect Gustav Stroh and the Bühlerhöhe Castle Hotel, a monument of national importance, where Chancellor Konrad Adenauer also stays.
DW found out that the owners of this property are Dinara Kulibayeva, the middle daughter of the former President of Kazakhstan Nursultan Nazarbayeva and her husband Timur Kulibayev.