Putin called what is happening in Kazakhstan an aggression of international terrorism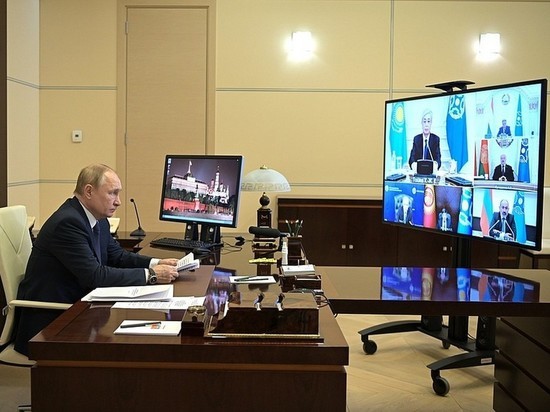 Photo: kremlin.ru
Russian President Vladimir Putin said that what is happening in Kazakhstan is the aggression of international terrorism. He expressed this opinion during the online summit of the CSTO.
"Where did these gangs of armed people come from, trained in foreign centers and clearly having experience of fighting in" hot spots "of the planet?" – asked the Russian leader.
He added that Kazakhstan is faced with a threat to statehood. According to Putin, this is not the first attempt at outside interference in the affairs of the republic.
Riots began in Kazakhstan on January 2. The first to rally were residents of the cities of Aktau and Zhanaozen, who opposed the increase in gas prices. After that, the protests spread to other cities, including Alma-Ata, where rioters began to raid shops and seize government buildings.
According to the UN, more than a thousand people were injured during the protests. The Ministry of Internal Affairs of Kazakhstan reports 17 dead security officials and 1.3 thousand injured.
Read also: Putin praised Tokayev and promised to withdraw the peacekeepers