Putin expelled nine governors from the Presidium of the State Council
The Presidium of the State Council included 11 new officials, while ten people were expelled from it: nine governors and an assistant to the president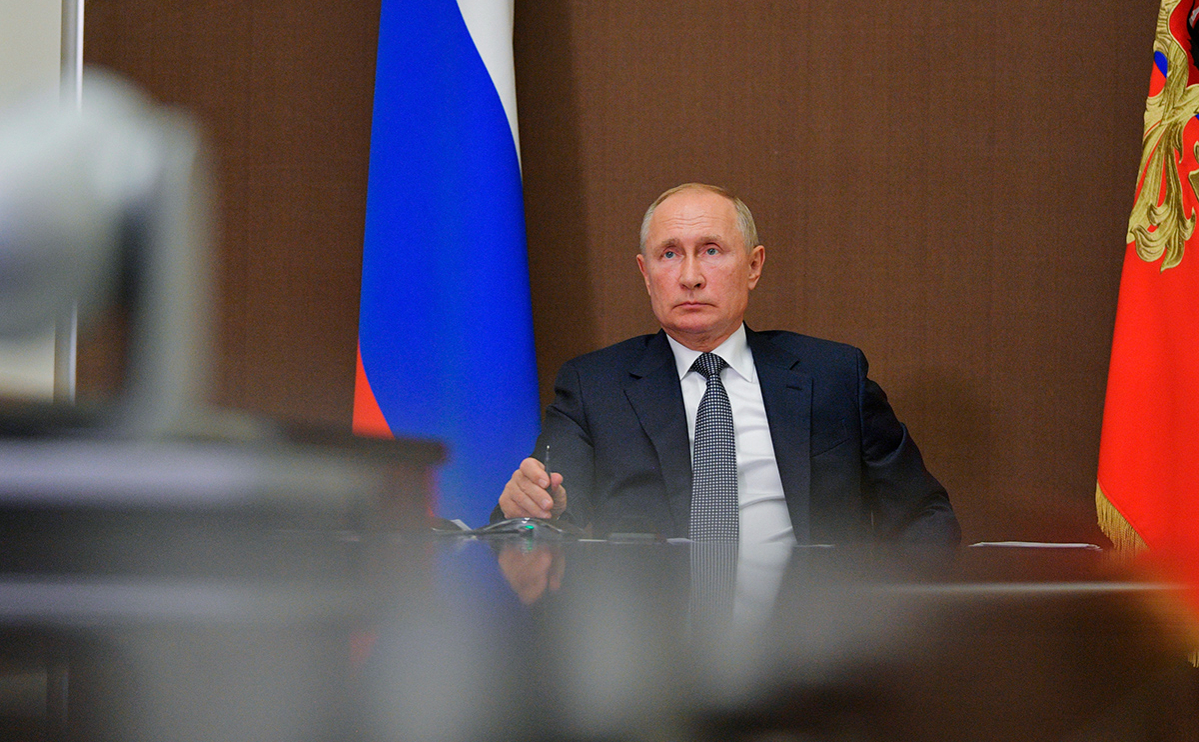 Vladimir Putin
Vladimir Putin signed an order that changes the composition of the Presidium of the State Council, the document appeared on the portal for publishing legal acts.
The updated composition of the Presidium of the State Council includes:
Governor of the Yamal-Nenets Autonomous Okrug Dmitry Artyukhov,
Governor of the Astrakhan Region Igor Babushkin,
Governor of the Leningrad Region Alexander Drozdenko,
Head of the Uzlovsky District of the Tula Region Marina Kartashova,
Head of North Ossetia Sergey Menyailo,
Governor of Kamchatka Vladimir Solodov,
Head of Bashkiria Radiy Khabirov,
Head of the Altai Republic Oleg Horokhordin,
Governor of Kaluga Region Vladislav Shapsha,
Governor of Kurgan Region Vadim Shumkov,
Plenipotentiary of the President in the Urals Federal District Vladimir Yakushev.
At the same time, ten members of the State Council were expelled from the body:
Governor of the Irkutsk Region Igor Kobzev,
his assistant and ex-governor of the Yaroslavl region Dmitry Mironov,
Governor of the Tyumen Region Alexander Moor,
Governor of the Magadan Region Sergei Nosov,
Governor of the Orenburg Region Denis Pasler,
Governor of Sevastopol Mikhail Razvozzhaev,
Governor of Kursk Region Roman Starovoit,
Head of Karachay-Cherkessia Rashid Temrezov,
Head of Komi Vladimir Uybu,
Governor of Arkhangelsk Region Alexander Tsybulsky.
The State Council was created by Putin's decree in 2000. The tasks of the advisory body included assistance in the implementation of the powers of the head of state. In January, Putin submitted to the State Duma a bill on amendments to the Basic Law, which enshrines the status of the State Council in the Constitution. After that, the State Council became a full-fledged body of state power. Now members of the State Council can take part in the development of the parameters of the draft budget and the approval of criteria for the effectiveness of the heads of regions, as well as indicate the need to adopt certain laws. The State Council must ensure the coordinated work of all public authorities, participate in the development of foreign and domestic political tasks, as well as in the discussion of the draft budget and personnel policy.
The body includes speakers of the Duma and the Federation Council, presidential envoys to federal constituencies, governors, leaders of Duma factions. After amending the Constitution, Putin approved the previous composition of the State Council in December 2020.
Subscribe to RBC's YouTube Live broadcasts, videos and recordings of programs on our YouTube channel