The US military was injured in the shelling of the base in Syria
CENTCOM: Three US soldiers were injured in Syria during a missile attack on a base by "Iranian militants" The US command accused militants "supported by Iran" of attacking two military bases in Syria. Three victims have minor injuries, one of them has already returned to service. The attack was repelled by attack helicopters on Biden's orders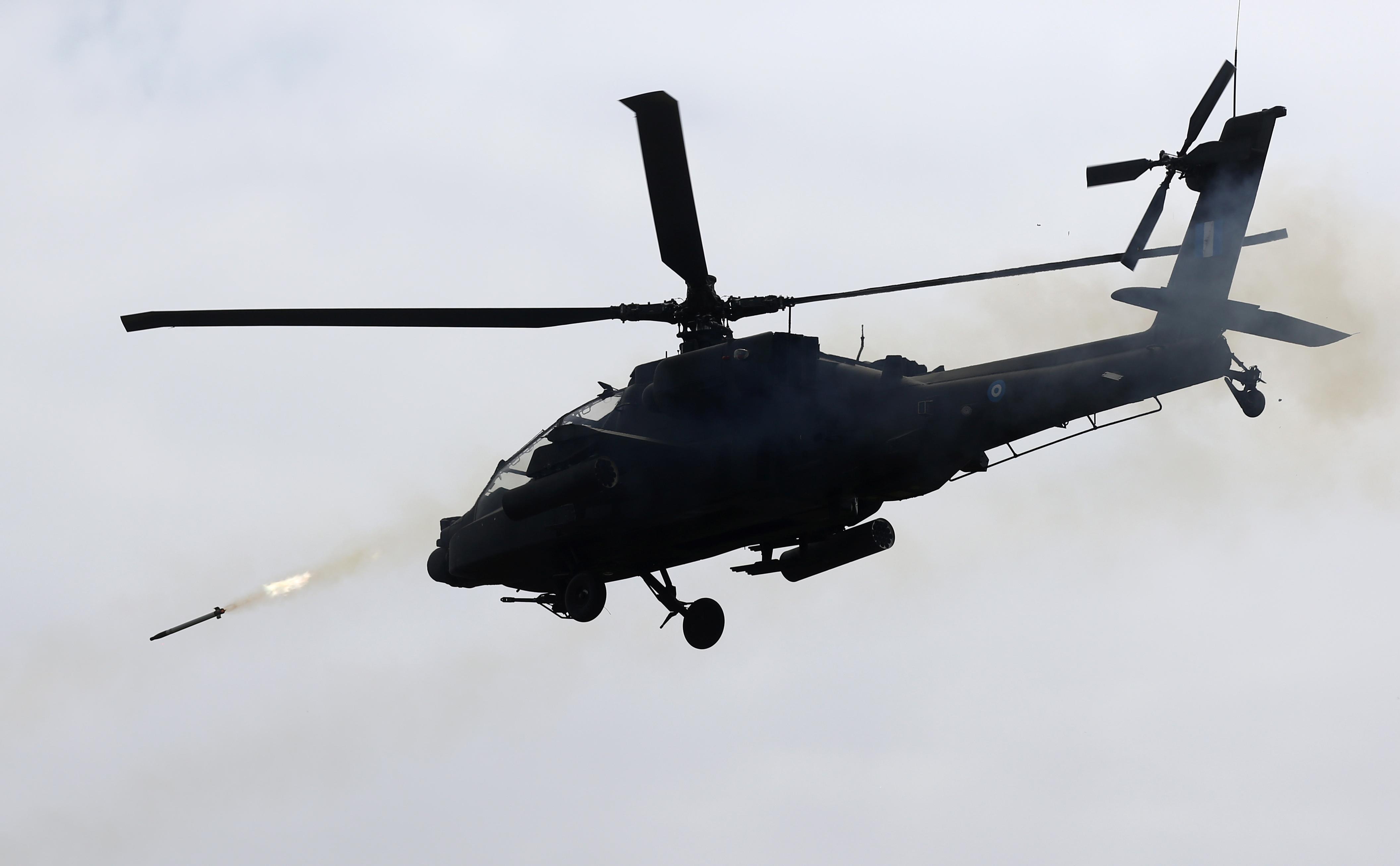 Apache Helicopter
Three US servicemen were injured in a missile attack on a military base in Syria by "Iran-backed militants," US Central Command (CENTCOM) said.
The attack began around 19:20 local time (coinciding with Moscow), according to a CENTCOM release, the Conoco and Green Village bases were attacked, one US military received minor injuries, after which he returned to duty. Two other injured soldiers are still being examined by doctors for minor injuries. US attack helicopters returned fire and destroyed at least three vehicles and several people who "were responsible for launching the missiles."
"We have a full range of threat mitigation capabilities across the region, and we have full confidence in our ability to protect our troops and coalition partners from attack, — assured the commander of CENTCOM, General Michael Kurilla.
The message from the command notes that the United States does not seek a conflict with Iran, but intends to take the measures necessary to protect the Americans. NBC writes that the order to retaliate was given by US President Joe Biden, we are talking about Apache attack helicopters.
Iran condemns the US intervention in the armed conflict in Syria, President Embrahim Raisi pointed to the need to allow the people of the country to determine their own future without the presence of "occupying forces". The Iranian president accused the United States of stealing resources from Syria (including oil) and expressed confidence that the conflict in the republic could not be resolved militarily, political action was needed. Raisi considered the Astana format, within which the leaders of the countries meet, to be effective.
The parties have recently exchanged blows more than once, in particular, on August 15, on August 15, Iranian drones attacked the territory controlled by the US-backed opposition coalition. As a result, no one was hurt, wrote Reuters. On August 24, American forces attacked infrastructure facilities in Deir ez-Zor, which are used by groups associated with the Iranian Islamic Revolutionary Guard Corps (IRGC). Biden gave such an order, the US Army Central Command noted.
Read on RBC Pro Pro A partner goes out of business. How to determine the value of his share How to determine the value of his share Instructions Pro How a company can switch to the mode of operation "less but better" Articles Pro Deceptive inaction: what happens to us in a dream — about the benefits of sports Articles Pro As in 2008: how rising real estate prices threaten the economy. Digest Articles Pro Is it possible to speed up metabolism in order to lose weight Articles Pro "This is a stab in the back for the industry": what IT companies suffered the most Articles
Authors Tags Subscribe to RuTube RBC Direct broadcasts, videos and recordings of programs on our RuTube channel