Turkish Defense Minister: Ankara will not postpone military operation in Syria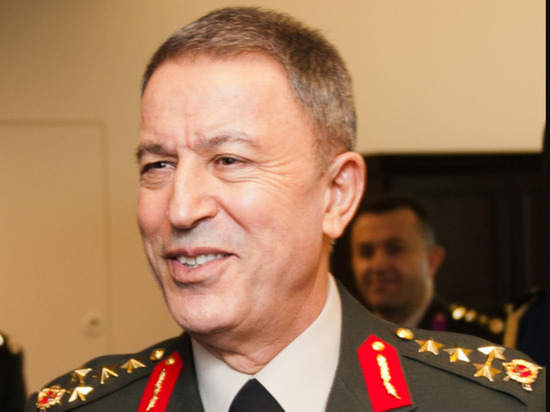 photo: hulusi akar. source: wikipedia
Ankara will not postpone or avoid a military operation in northern Syria. This was stated by Turkish Defense Minister Hulusi Akar on Sunday.
The head of the Ministry of Defense referred to the words of Turkish President Recep Tayyip Erdogan.
"As our President stated, there can be no question of to agree to this, it is out of the question for us to listen to this, "said Akar, quoted by RIA Novosti.
Erdogan previously announced a military operation in Syria, which the international community, according to in his words, "understand".
Syrian President Bashar al-Assad said in an interview with RT Arabic that the Syrian people and the country's army are ready to confront Turkish troops on their territory, if necessary.